Thanksgiving morning the guys headed off to the PA Gamelands to shoot clay pigeons or in honor of turkey day, we were calling them turkeys. This was
Andrew
's first time since he was in Tennessee last year and he was really looking forward to it. They bundled up and headed out the door early morning. As it turned out, there was no longer shotgun shooting allowed, so they were out of luck. Booooo!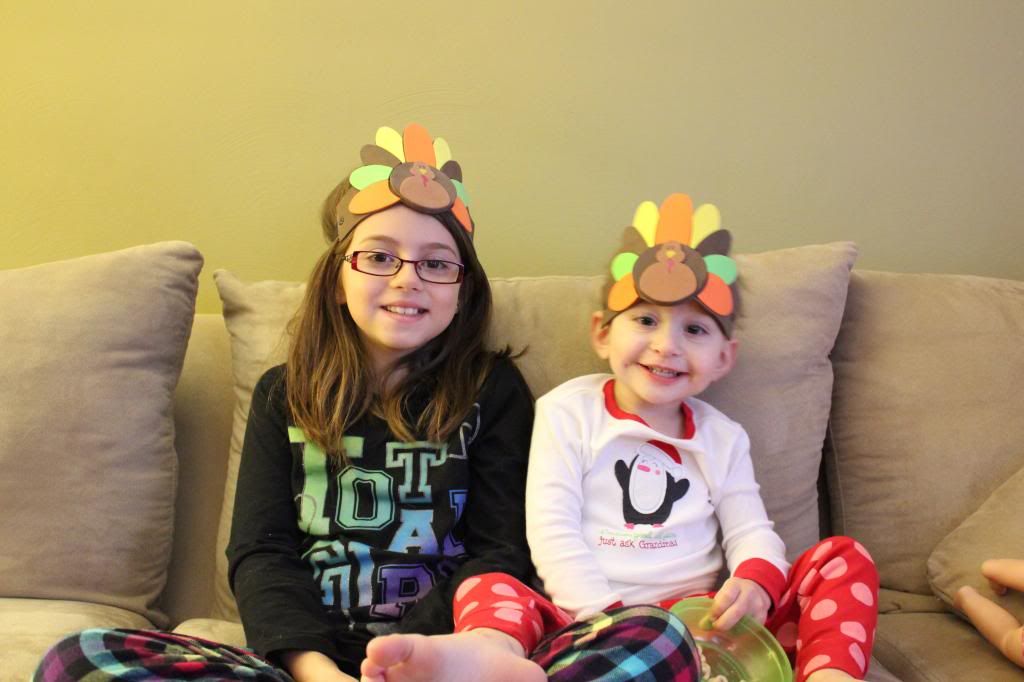 The girls and I stayed home and watched the parade and stayed warm.
Lily
was being silly and making funny faces at
Reagan
.
They ate breakfast and watched a good portion of the parade until
Andrew
and
George
got home and then they were off to play with
Andrew
before it was time to eat.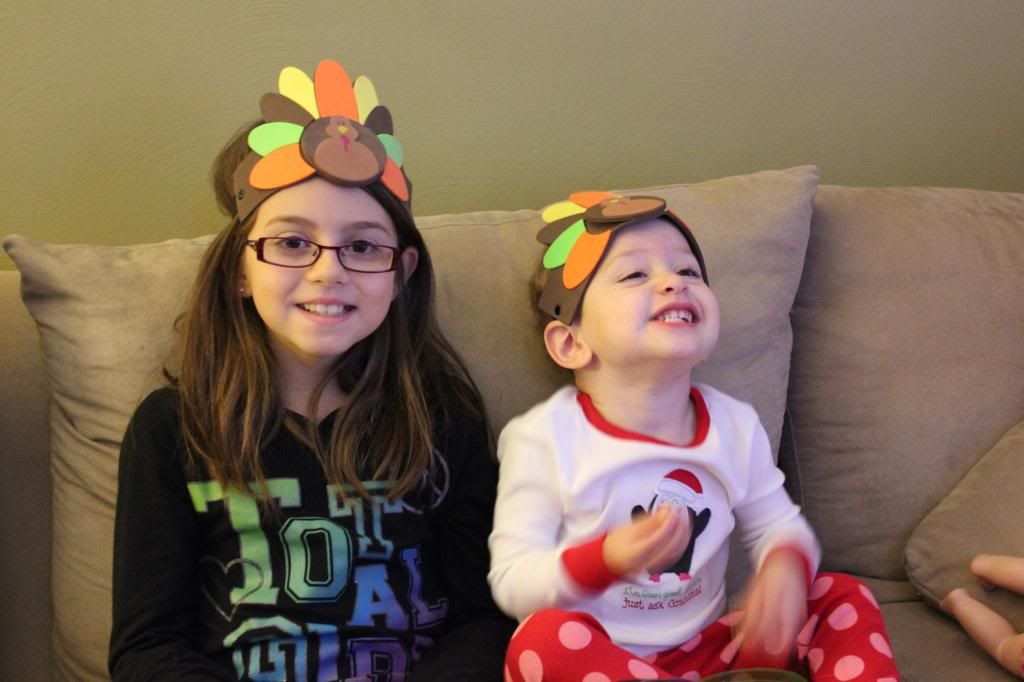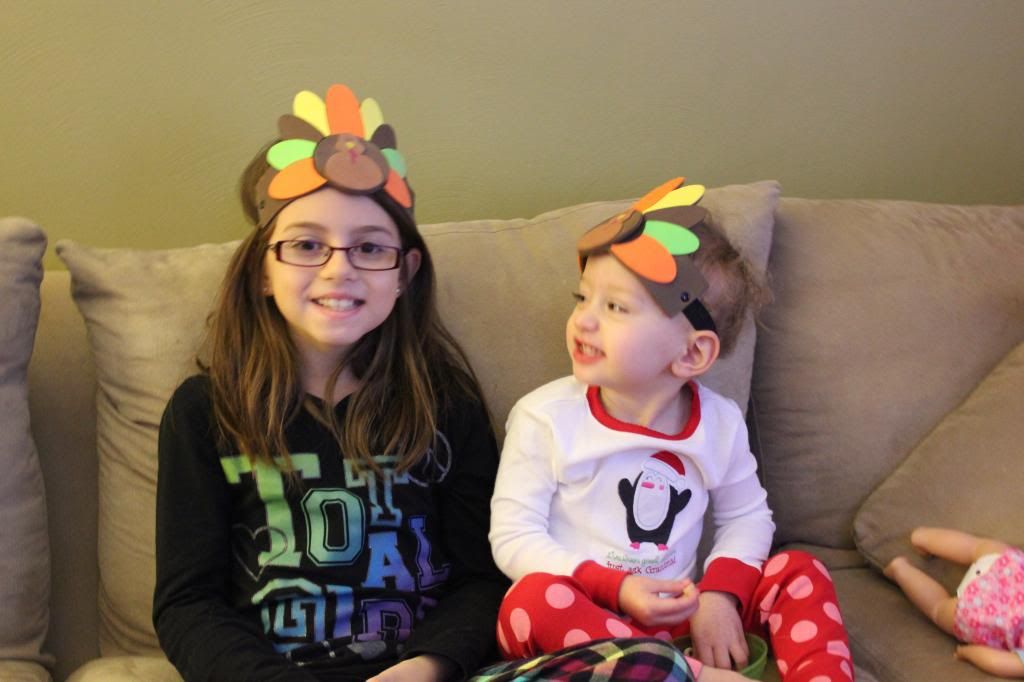 Lily is a unique soul and I'm so thankful she's mine.
We enjoyed a yummy traditional Thanksgiving dinner that day for which we were very thankful!
This is what two overstuffed little turkeys look like.
party of 3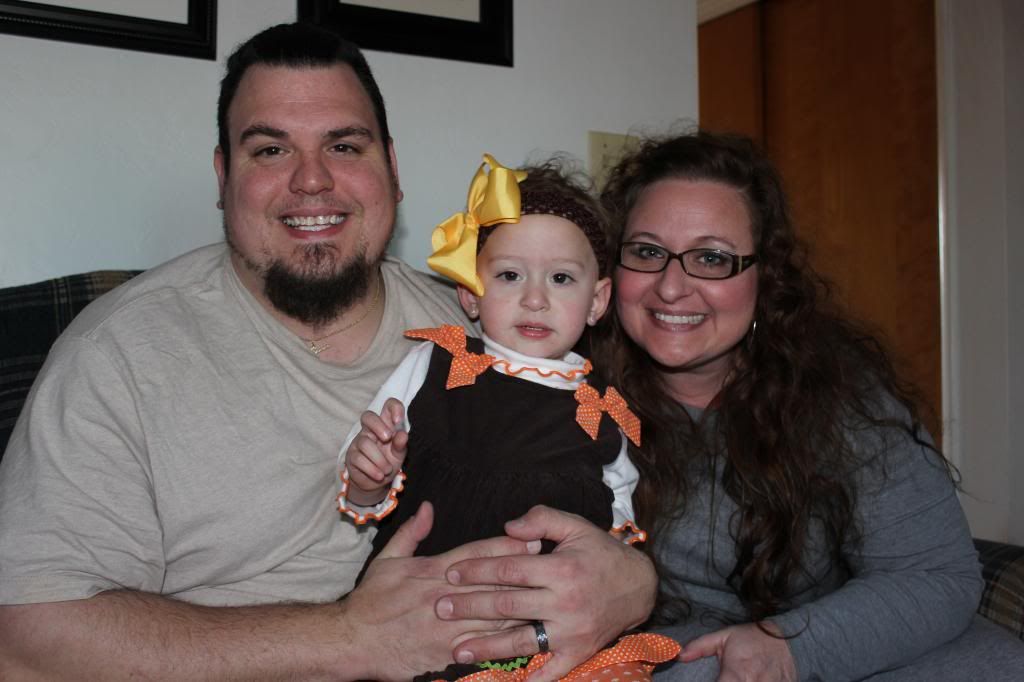 my love
One thing I have learned over the last several years of my life is holidays do not always go as expected or planned. We've had pipes burst, custodial issues with kids, missing one person in our family etc. The guys' morning didn't start out as they'd hoped and the remainder of the day kind of followed suit. We made the best of it for our children as we always do and spent the evening home together as our family of 5.
Sometimes when you don't know what to do...
You just throw leaves...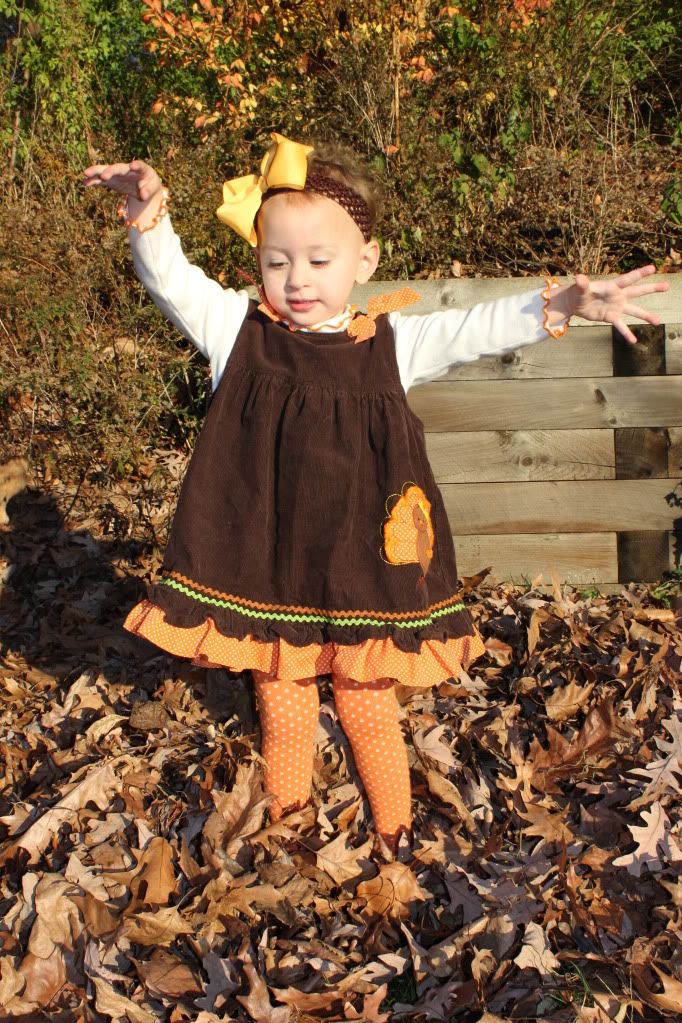 Later, I headed out to Black Friday shop with my friend
Amy
...which actually is less Friday and more Thursday now, but it was fun, successful and I think a new tradition is born!
Happy Turkey Day!
gobble gobble
Don't forget to enter my Shutterfly Christmas card
giveaway
for the chance to win
$50 off order of $50 or more!