March is one of my favorite months! Part of it is the transition into Spring. We get the tease of some warmer weather and trips to the park and still have some cold nights for staying in, snuggling up and cozy family movie nights.
Netflix
is absolutely on my list of things I can't live without! We are
Netflix
junkies for sure. All of us-- including the baby.
Our new favorite
Netflix
show was
Unbreakable Kimmy Schmidt
! So, so funny and a perfect easy watch for
George
and I to watch together after the kids had gone to bed. We finished it pretty quickly and can't wait for a new season! If you haven't watched it yet, it's a unique comical show that's worth checking out. Kimmy has been held captive in a bunker believing the world had ended for 15 years before being rescued and re-entering the world. Her style, her knowledge, her language all stalled for 15 years. She is quirky and endearing!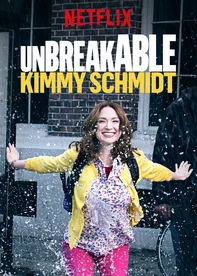 While we really love to watch
Netflix
originals like
House of Cards
,
Orange is the New Black
and the newest
Bloodline
, we do love to watch older shows too. I'm currently watching
Gilmore Girls
for the first time and loving it!
George
has been watching episodes of
Family Guy
and has been itching for us to start a new series together, so we're on the hunt for that!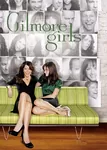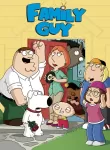 Andrew
has been watching
Arrow
this month. It is based on DC Comics Green Arrow an affluent playboy becomes a vengeful superhero, saving the city from villains armed with just bows and arrows. He's loved superheros since he was little and I love that Netflix gives him a place to watch some of his old favorites and find new ones too!
Lego Marvel Superheroes
is another one he's been watching with
Lily
who shares his love of Lego. I love that Netflix has a way to connect my teen and my preschooler! He cannot wait for the new
Marvel DareDevil
coming in April! That's one we're looking forward to watching together.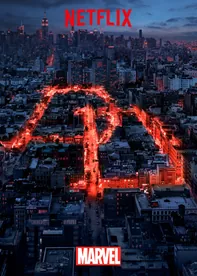 Reagan
has been watching
Good Luck, Charlie
and still more
Ever After High
. Also, she's been watching
Jessie
. I love that Netflix offers the perfect tween shows that we can feel comfortable with kids watching and
Reag
can enjoy something more her speed and not always what the little girls are wanting.
Lily
and
Violet
still are watching
Daniel Tiger's Neighborhood
and
Peg + Cat
, but
Lily
has been also enjoying many of the
My Little Pony
series.
Lily
and I spent also some time watching movies this month. One morning we watched
The Mouse and the Motorcycle
which was one of my favorites when I was younger. I was happy she liked it and I love our time together. Thanks,
Netflix
!
We got rid of cable about a year and a half ago and I am so glad we did!
Netflix
has a lot of choices for our whole family as individuals and as a family. We love it and is our go to for tv watching!
What are you watching on
Netflix
? What are you looking forward to coming soon?
Disclosure: As a member of the Netflix #StreamTeam I was provided subscription to Netflix and also exclusive insights or other products. All
opinions are my 100% my own and I was already a proud Netflix subscriber prior to this opportunity. Please see my full disclosure.