Christmas Eve was my mama's 60th birthday! And although we weren't there with her in Arizona, we were with her in spirit!
What our Christmas Eve consisted of was a relaxing day finishing up wrapping gifts and hanging out at home.
One of the things I love doing for my family when we're all home together is making breakfast. Other than the day-to-day bowl of cereal or frozen waffle etc. This morning I made biscuits and gravy.
Lily
wanted to be sure to help out.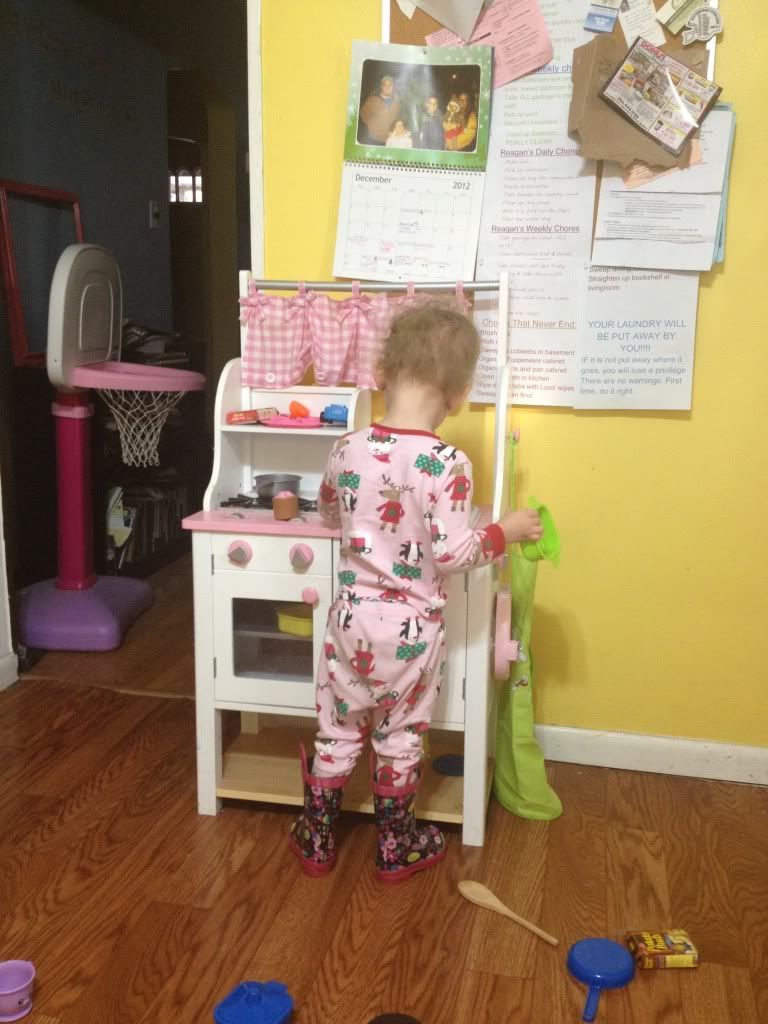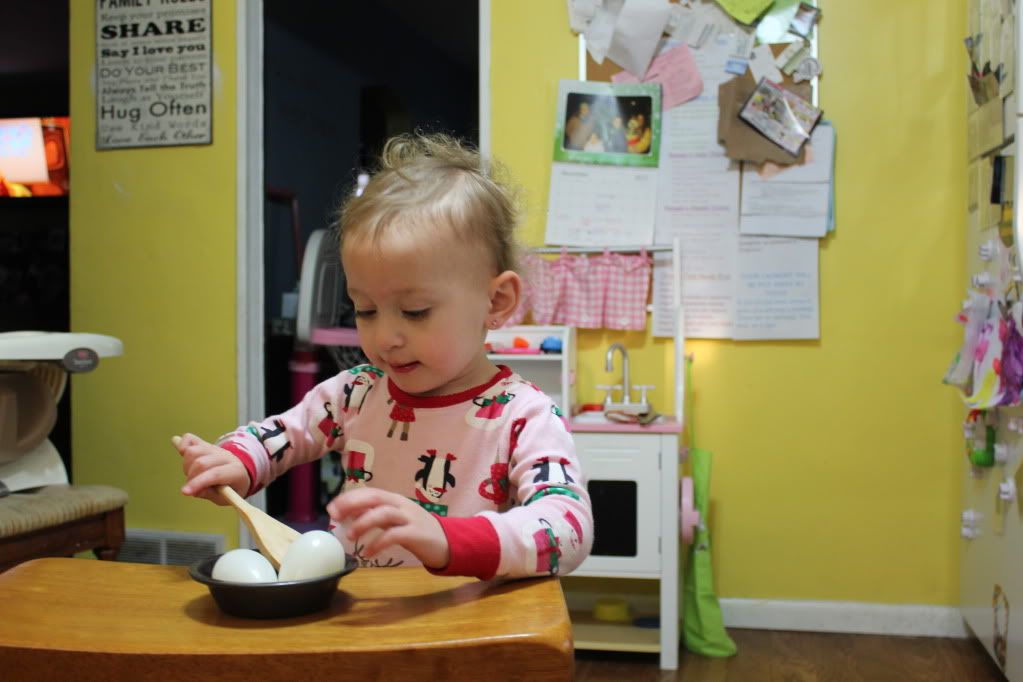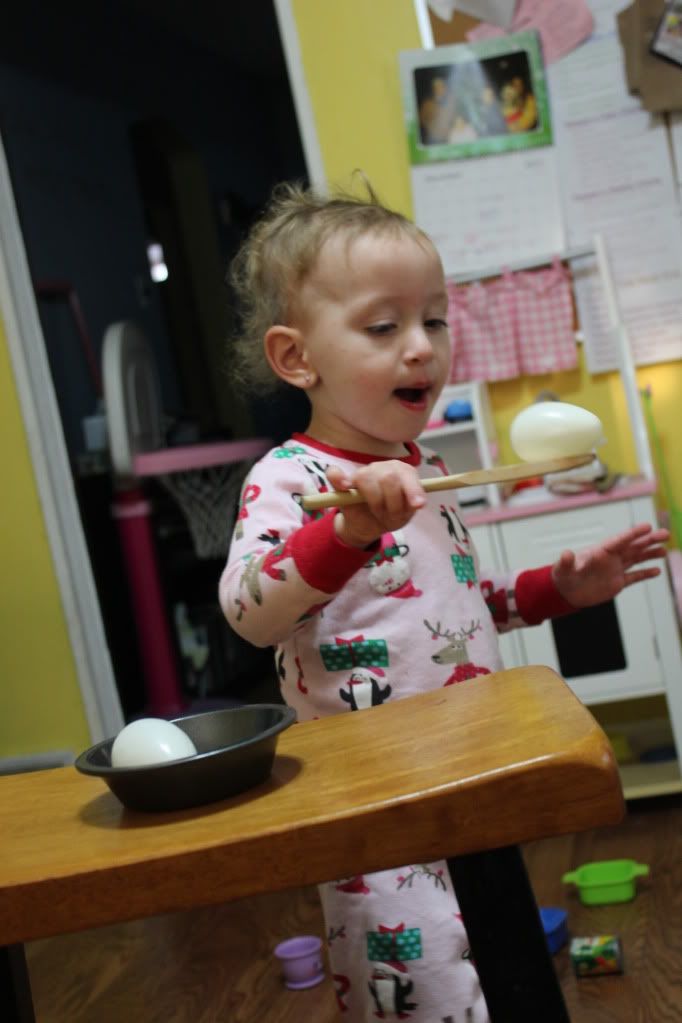 With
Andrew
leaving for Tennessee the day after Christmas,
George
and
Andrew
went to the movies to see The Hobbit in the afternoon while
Lily
napped and I enjoyed some alone time to get some last minute Christmas things done--baking cookies, making peanut butter fudge, wrapping gifts, creating salt dough ornaments.
We made homemade pizza for supper and watched Christmas shows together...Frosty and Rudolph...before the kids opened their annual Christmas pajammies from Oma.
Oma has gotten the Christmas pjs ever since
Andrew
was born. I love this tradition! This year she included ornaments in their bags and McDonald's giftcards for my crazy kids...one has loved cheeseburgers his whole life and the other loves french fries!
Lily
was excited to "
open my present, Mommy
!" She peeked in the bag and said, "
Get my towels out
." She saw the plaid part of her pajammies and they reminded her of kitchen towels. haha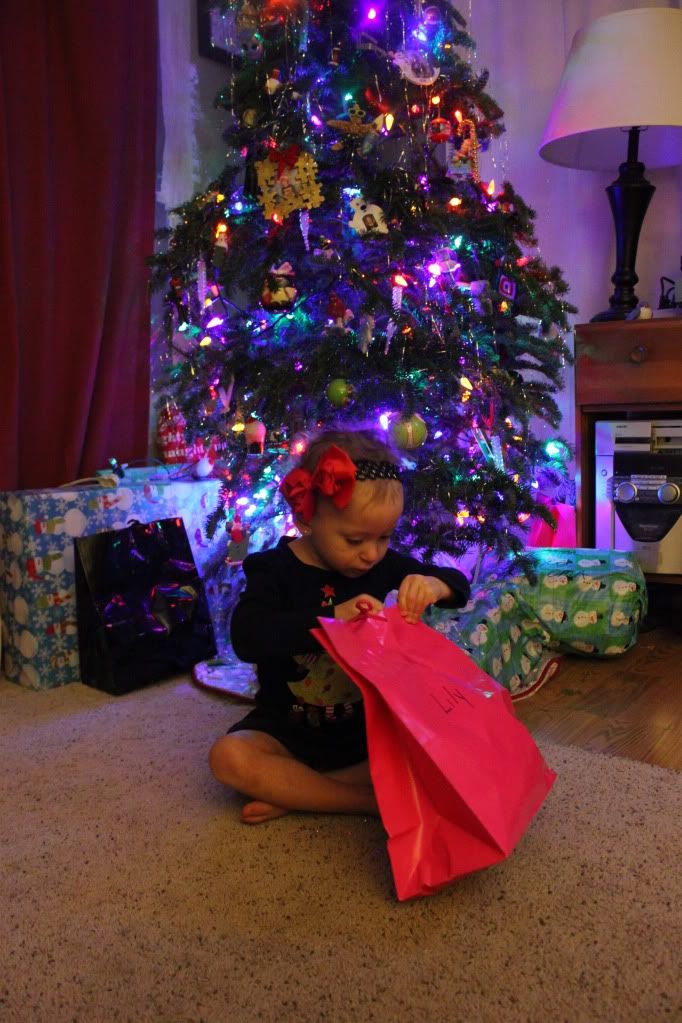 Her "Lilypop" ornanment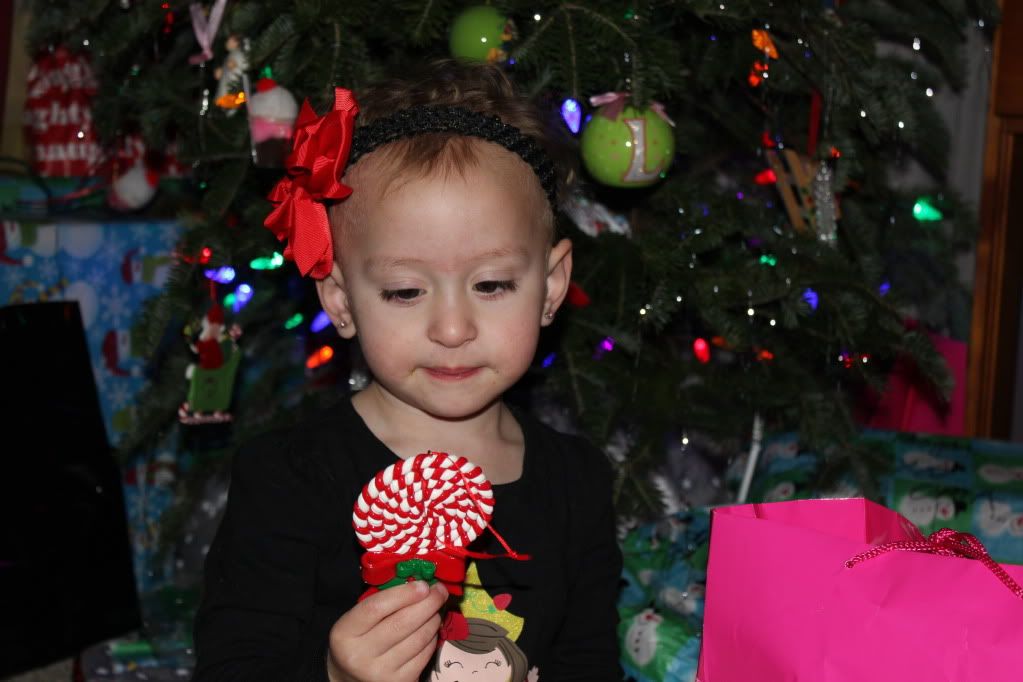 When she got to her pjs, she was
not
happy at all to see Santa hahahaha!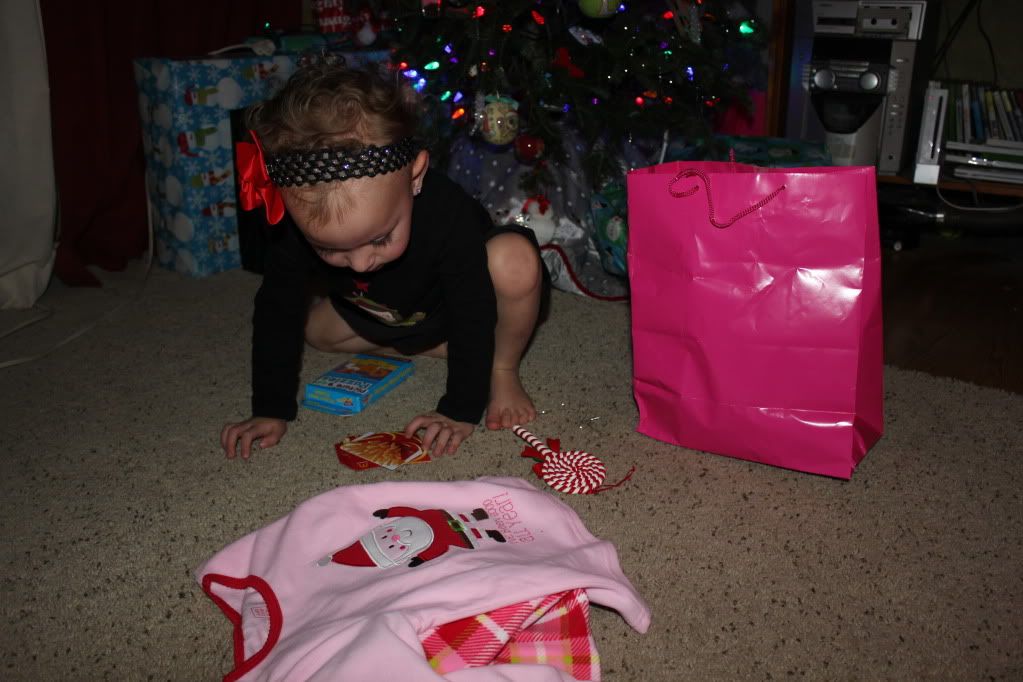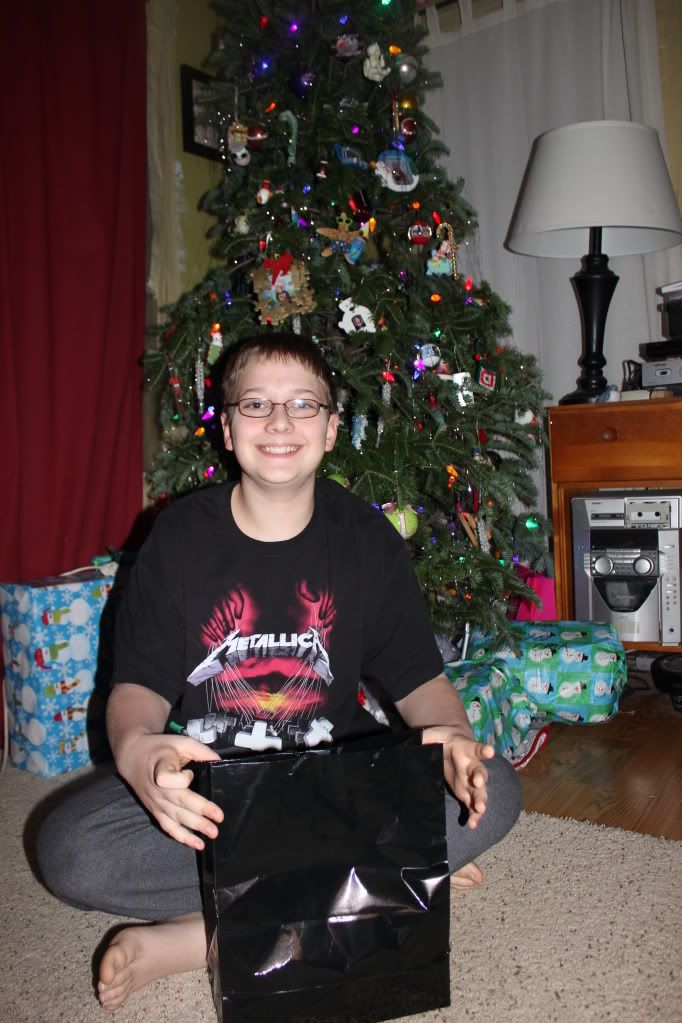 ASU jams!
Taaaaa--Daaaa! She was willing to wear Santa!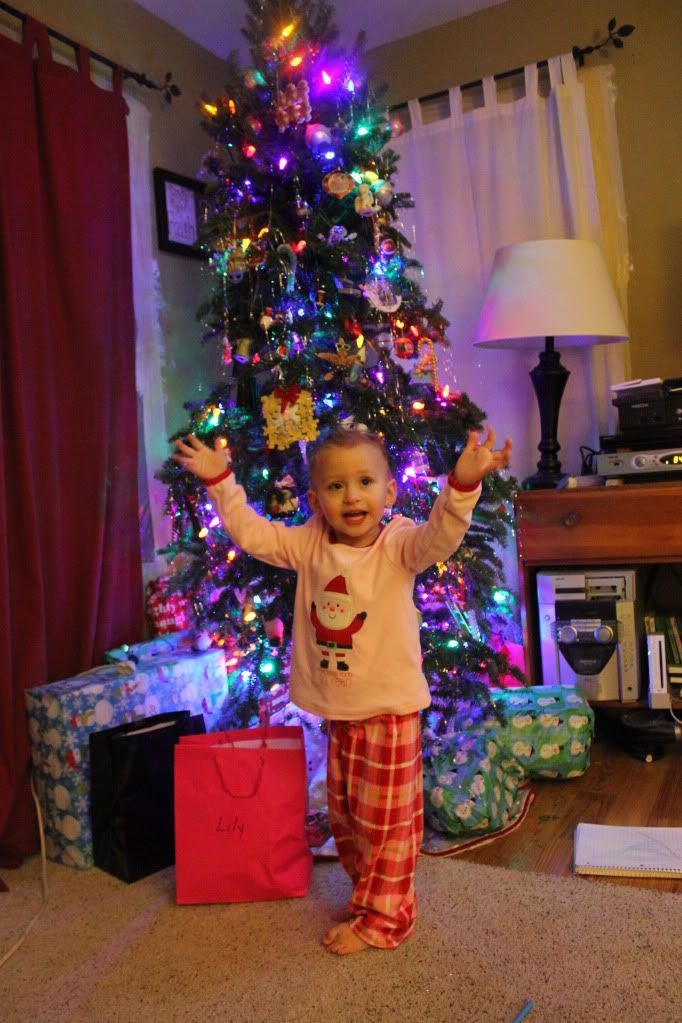 Night night....gotta sleep for Santa!