I am totally loving this weather! Today will be in the high 60s --perfect for my new sweater my mom got for me and lounging in comfy pants. Makes me kinda feel like Mr. Rogers.
I love Fall! Having grown up in Arizona, there are 2 seasons pretty much...hot and hotter. When I moved to Nashville, I absolutely fell in love with Fall...the leaves, the smells, the festivals, the pumpkins. PA offers a lot of the same and I
LOVE
it!
Here's the view from where I am sitting in my livingroom right now:
Here's my "other" view: ♥
I've been into the ease of cooking with my crockpot lately and appreciate the time it frees up for me to spend the day with
Lily
, but still feed my family. A favorite has been chili!
Yesterday, I tried a new recipe.
My husband doesn't like pork at all. I, on the other hand, love pork --roasts, chops, pulled--you name it.
I woke up craving pulled pork...must be the thought of Fall and missing my Tennessee days, so I had to figure out something to make us all happy!
One of my favorite bloggers,
Carissa
, posted a recipe:
Yummy "pulled" chicken instead of pork
awhile back that I bookmarked to try. Yesterday was JUST the day!
My picky eating husband loved it!
Andrew
did too and my pulled pork craving was satisfied!
Today's crockpot fun is cooking as I type.
George
has been craving beef stew. :)
Soon, I have to head to the store or the bakery for bread to go with it, but supper is smelling so yummy!
I've also decided I'm going to take the plunge and participate in one of the these 30 Day Blog Challenges...(I like this one because it's lighthearted!)
One of the 1st blogs I followed is by a sweet girl, Katie, who is studying to be a teacher and I love reading her blogs about that journey, remembering the excitement of gathering resources, student teaching, preparing for the 1st classroom. She's hosting a link for this challenge and you can find her by clicking on her button if you're interested!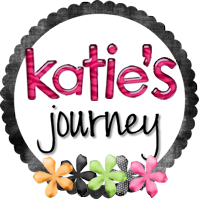 Tomorrow, I will begin...
Here's the list:
Day 1-Introduce, recent picture, 15 interesting facts
Day 2-Meaning behind your blog name
Day 3-Your first love
Day 4-Your parents
Day 5-Your siblings
Day 6-A picture of something that makes you happy
Day 7-Favorite movies
Day 8-A place you've traveled to
Day 9-A picture of your friends
Day 10-Something you're afraid of
Day 11-Favorite tv shows
Day 12-What you believe
Day 13-Goals
Day 14-A picture you love
Day 15-Bible verse
Day 16-Dream house
Day 17-Something you're looking forward to
Day 18-Something you regret
Day 19-Something you miss
Day 20-Nicknames
Day 21-Picture of yourself
Day 22-Favorite city
Day 23-Favorite vacation
Day 24-Something you've learned
Day 25-Put your iPod on shuffle, first 10 songs
Day 26-Picture of your family
Day 27-Pets
Day 28-Something that stresses you out
Day 29-3 Wishes
Day 30-a picture
Hope y'all have a happy Tuesday!